Welcome to my handmade world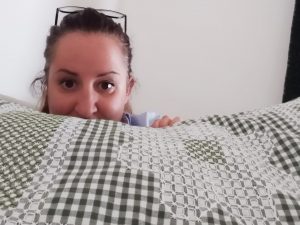 The Rural Art Lab is the creative spirit that brings to life the ideas that furnish and decorate our home, garden and any project that requires the intervention of creativity and craftsmanship.
A "handmade" world that integrates perfectly with the rural context in which we are and with our tourist hospitality.
Here at Le Piracante, you can learn to give new life to old objects or make drawings, crochet or learn to embroider. Our guests can stand comfortably before our beautiful view and paint or sit comfortably in the living room and knit to create whatever they like.
To find out if there are any scheduled appointments, just follow our social profiles by searching for Le Piracante on InstagramInstagram , Le Piracante on Facebook and the @ruralartlab or peek at the website Blog.
Many of our artifacts are an integral part of our home and guest spaces. Much of the furnishings are family heirlooms and salvaged items, found at antique markets or salvaged before being discarded.
Here you will discover a "handmade world" and endless ideas for spending quality time. If you have a desire to renovate a piece of furniture or are about to throw away a picture frame, an old wooden drawer, an old candlestick… don't do it! Not until you've gone this way. You may find that that seemingly insignificant, old, battered and ugly piece can become something unique, original and perfect for your home. Regardless of the style you love, you can create items that are unique and in keeping with your own style.
All this creativity finds expression through the "Rural Art Lab," a place that is everywhere on our property and even beyond, because it is part of me.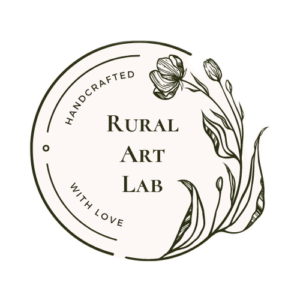 To find out more follow the Blog here on the website and the social pages @ruralartlab
The RuralArtLab hosts a variety of activities and a multitude of details are produced that then enrich each spzio. The garlands made with branches from the pruning of our vineyard, the trays, the lamps revisited in country chic style, the chandeliers and rosettes, the candle holders, the decorated shelves….
By exploring the site you can find out what we make and by sending us a message, you can get all the information you need to find out about our experiences.
Here is the link to the website page dedicated to the  Rural Art Lab