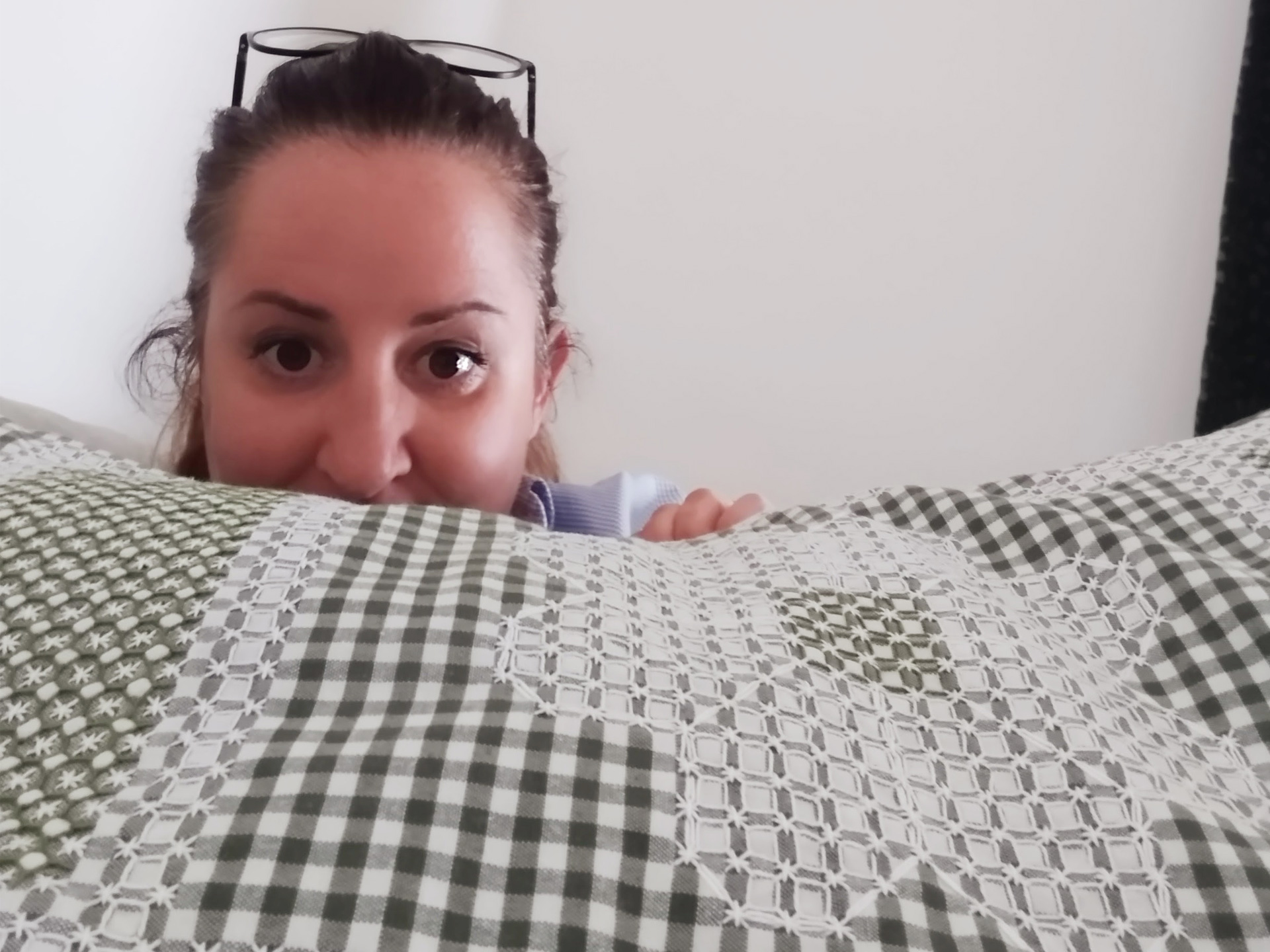 Our Project was born in a disused farm, consisting of a main farmhouse, a former barn for animals in the courtyard and a former stable and barn for cows. We have transformed the farmyard animal stable into a place that has been taking shape over the years, but is already in use as a creative laboratory.
This is my world, hobbies and passions that I have always cultivated, in continuous evolution.
In this space and in others within the property it is possible to try and have fun with different creative activities, and crocheted and hand-embroidered artifacts are also created. Then we delight in drawing and painting… and as soon as possible we will resume the creation of plymeric clay jewels and ceramics!
Here you can learn to give new life to old objects or create designs, crochet or learn to embroider. Our guests can comfortably position themselves in front of our splendid panorama and paint or sit comfortably in the living room and knit to create what they like best.
Many of our artifacts are an integral part of our home and B&B. Much of the furnishings are family heirlooms and salvaged objects, found in antique markets or recovered before being discarded.
Here you will discover a "world made by hand" and endless ideas for spending quality time. If you have the desire to renovate a piece of furniture or are about to throw away a frame, an old wooden drawer, an old candlestick… don't do it! Not before passing this way. You may find that that seemingly insignificant, old, battered and ugly piece can become something unique, original and perfect for your home. Regardless of the style you love, it is possible to create unique objects in line with your own style.
Ogni dettaglio è ricercato e ha qualcosa da raccontare. Tovaglie, tende e vari dettagli delle nostre apparecchiature sono realizzati a mano, cuciti e ricamati con amore.
Ma il RuralArtLab ospita una varietà di attività che non si colgono sempre nei dettagli del B&B. Le ghirlande realizzate con i rami della potatura della nostra vigna, i vassoi, le lampade rivisitate in stile country chic, i lampadari e i rosoni, i portacandele, le mensole decorate….
Esplorando il sito è possibile scoprire cosa realizzamo e inviandoci un messaggio, è possibile ottenere tutte le informazioni in più.
Visita le pagine dedicate : RuralArtLab