Eventi, ricorrenze, date da ricordare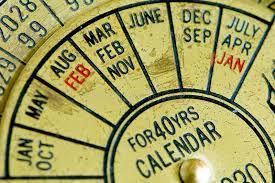 To promote the conscious discovery of our territory and to favor visitors who intend to learn about customs, traditions, anniversaries etc of Caiazzo and surroundings, we present here the essential information for a short guide. At our facility you can find additional guides and useful information to facilitate our guests during the trip.
On 1st November of the year 979, in the Metropolitan Church of Capua, Archbishop Gerberto, consecrated Bishop of the Caiatina Church Stefano Minicillo, who ruled the diocese for forty-four years, becoming, after his death, which occurred on 29 October 1023, Patron of the city and the diocese, with its elevation to the glory of the altars.
In 1943: amidst fires and destruction suffered by the city abandoned by its inhabitants among numerous other victims, twenty-two defenseless peasants, including very young children, were barbarously massacred by order of a young German officer Wolfgang Lehnigk Emden, without any humanly understandable reason. It was October 13th in Monte Carmignano.
On January 27, 1944, just over three months after the Monte Carmignano massacre, our community paid another blood tribute following the bombing, for a tragic mistake, by American planes.
Every year in June, Corpus Domini Sunday is celebrated with the infiorata that animates the streets of the historic center. The event is usually managed by some Parishes, by the municipality and other local authorities. Many inhabitants dedicate themselves to the preparation of liturgical themed colored hole carpets along the path that then follows the Procession. To know the exact date of each year, we recommend that you inquire during the month of April / May so that you can attend the event.
During the Christmas holidays, it is possible to walk the streets of the historic center by following specific routes and admire an exhibition of nativity scenes in the doors and atriums of the houses. The exhibition usually takes place during the month of December, until January 6th.
In summer, usually the last weekend of July, the Fiera della Maddalena is organized. An event that started two centuries ago when Caiazzo was a country with a strong peasant and rural tradition. The Fair was an opportunity to sell and buy animals and products from the land.
Other holidays and events take place throughout the year, organized by public and private bodies, but do not have a fixed annual frequency, therefore for more information it is possible to contact the bodies in charge in the area.
Our guests can receive information about the events of the period at their headquarters, or you can find more information on the website of the Municipality of Caiazzo and on various sites and portals available through web search.