Our Art Lab hosts the "ClayArt" handmade jewels. It is an artistic activity started several years ago, with periods of great creative fervor and moments of stasis.
For some years these particular artifacts have gone around Italy among fashion shows, art exhibitions and other exhibition events. The creative work was then stopped for a long time unfortunately, but now the time has come to give new light to these entirely handmade jewelry. The processing requires a dedicated environment, a single bijoux can also take a few weeks of work, both for technical reasons and because each product is the result of a creative process that follows its own path that cannot be defined in a specific time.
The production includes both a collection of display items, made not so much to be worn or sold as to give pure rein to creativity and ideas. This category also includes the works that are carried out to take part in jewelry design competitions and other such experiences.
The second category of works includes the collections made and made available for sale. In some cases it is also possible to obtain a customization of the product. At the stores on the Etsy portal (link at the bottom of the page) you can see some of the artifacts available at the moment.
Visiting our structure you can admire some collections, buy a unique piece or request the creation of a personalized jewel.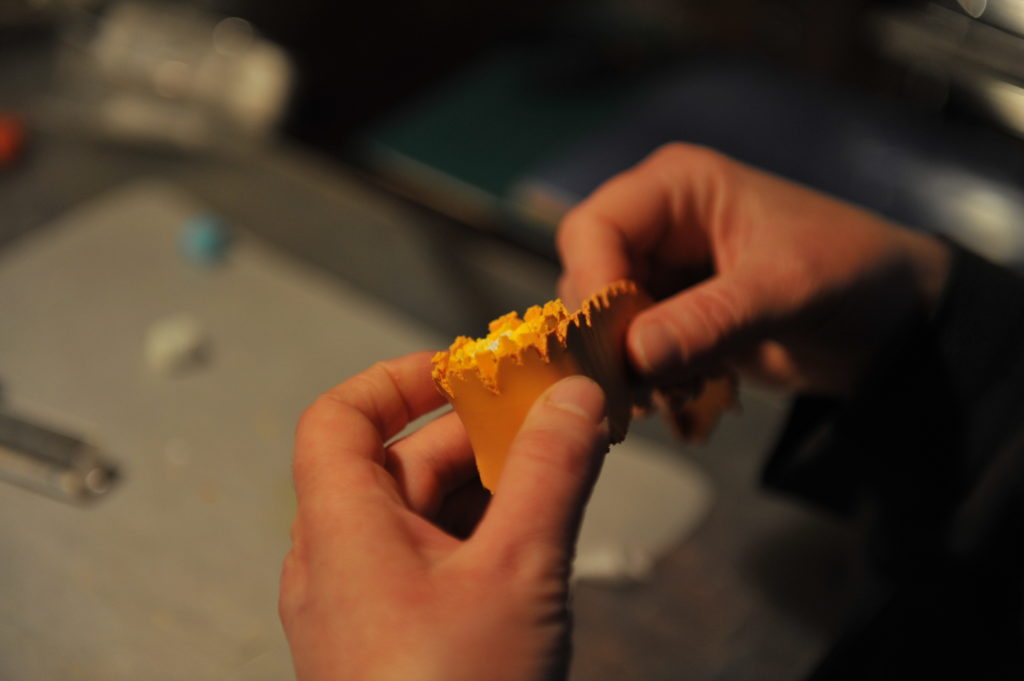 Ogni pezzo è unico. Questo particolare materiale, solitamente non è dipinto ma miscelato con tecniche specifiche nei diversi colori preesistenti. Con il calore delle mani è possibile modificare la plasticità e la morbidezza del materiale fino a miscelarne i colori e ottenere sfumature, disegni (con la tecica della murrina, ad esempio) e texture molto particolari.
I bijoux sono realizzati interamente a mano con un materiale termoindurente,che deve essere modellato a mano, anche l 'ausilio di strumenti, medium di vario genere e attrezzi specifici e poi richiede almeno una cottura. In seguito è possibile costruire e montare il singolo gioiello.
Presso l'Art Lab delle Piracante è possibile seguire corsi e workshop per apprendere le tecniche e realizzare da sè splendidi manufatti. Inviando  una mail tramite questo sito è possibile ottenere ulteriori informazioni o richiedere la realizzazione di un manufatto personalizzato.